Oily Chica
InkCow was to illustrate something for an oil brand.
Notes:
It's more of a mascot since she doesn't follow current logo design standards, but It does have some elements such as a limited color palette, and high visibility text. The Oily Chica Icon is used on social media and some hole punched business cards that will be used for tags.
Tools Used:
Pencil and paper for sketch
Rendered in Adobe Illustrator
Klova
You want cute owls? I'll get you cute owls!
Notes:
InkCow was told "three owls, each doing something different, also they need to match these color schemes." You can see some of the revisions done before the final.
Tools Used:
Pencil and paper for sketch
Adobe Illustrator for rendering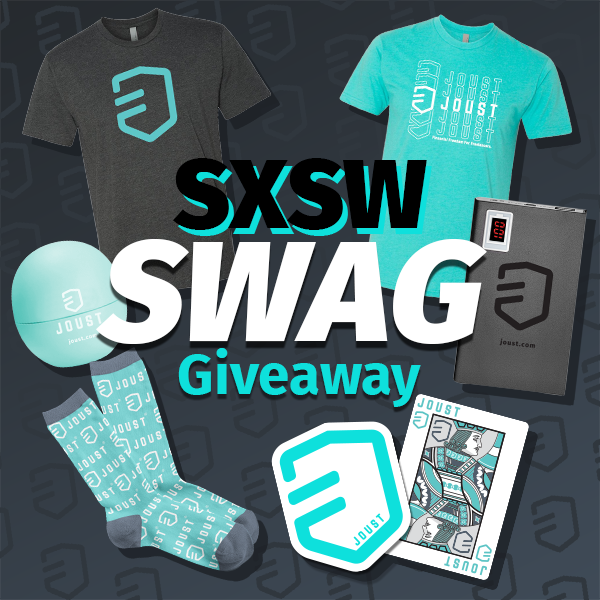 Joust
A start-up that needed some swag for SXSW
Notes:
Originally InkCow was asked to design and print some t-shirts. I was asked to make a brochure, and that turned into stickers, socks, social media graphics and email blast headers.
The brochure was a 11x17" map. InkCow designed the text portion, and rewrote bits and configured it to be easy to read.
Tools Used:
Mock-ups were made in Photoshop
Design Setups were done in Illustrator
Knight illustration was done in Illustrator
WANDERLUST & NATTI'S DELI
InkCow created signage and menus for a couple food trucks.
Notes:
InkCow has worked with a lot of small mom and pop restaurants. We've picked up on what makes an easy to understand menu.
Knowing what small business needs are, we created a few image variations for their social media needs.
For Wanderlust we adjusted the artwork they used as their previous signage and make it easier to read and more iconic.
That was added to menu and the menu follows the same style.
Natti's asked for something that invoked a "Maine deli" appeal. We created a menu together based on the logo style.

Tools Used:
Adobe Illustrator