Logo Design
The general process is:
1. Write out and/or show me what you're looking for. Napkin sketches, artwork, other 
logos
 that you like. 
2. I sketchout concept(s) in pencil, color ideas chosen
3. You say "yes, no, combine this, cut that, I don't like any of these"
4. Approved sketches get rendered, color gets added
5 You request changes until it's done.
Generally it takes 5-7 business days, with sketches usually provided the next day.
Brand kits are $1500. It is a document with your
logo
, its variations, fonts, color choices, tone rules, and a business card design. 
Just the
logo
artwork is $750 with a color variations for on light, and on dark. A single color version for use on light and dark. It also includes a business card design and a run of 500 printed cards.
Artwork is provided in vector format as well as raster in either CMYK or RGB color space depending your usage needs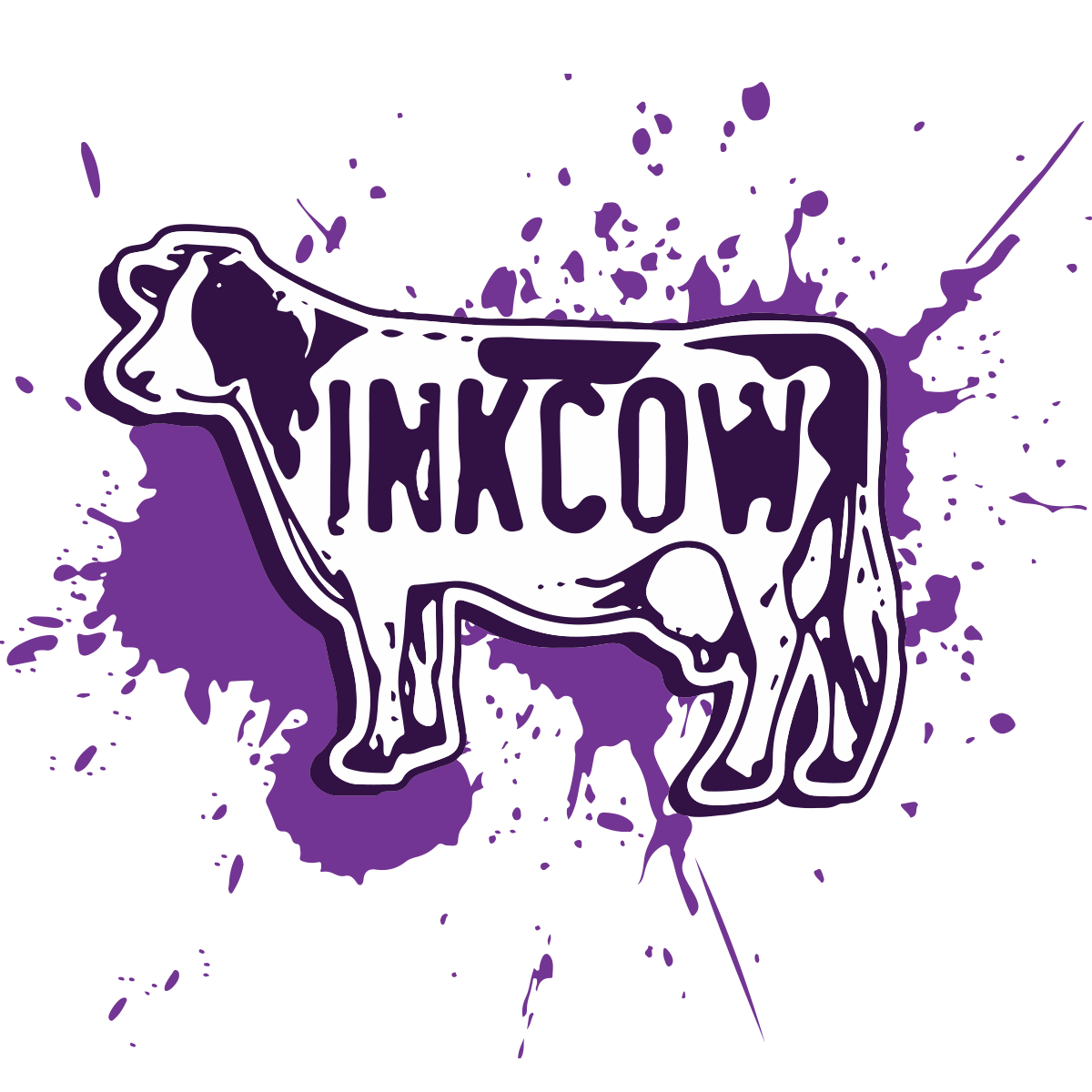 The Goal:
InkCow's main goal is to make sure you look good in front of your customers.
We want you to make a confident first impression, and set your business up to be remembered by your customers. We can help you be perceived as a trustworthy business that consistently delivers an exceptional experience.
Marketing and branding is a complicated subject that large businesses spend millions a year on. However we're small businesses and don't have that luxury. Inkcow aims to close that gap and make quality branding more accessible by dividing it into bite-size products that don't require a dozen meetings and hundreds of thousands of dollars.

We consider your industry, your target customers, your location and product when designing your products. Inkcow isn't just a print shop, it's design services, marketing consultation, and business strategy rolled into every product. We want to help you grow your business. It's better for both of us!
Your business is your livelihood, we take this responsibility seriously. The design process is done by experienced designers who listen to your goals and can explain their design choices. Design and marketing is a learned science, there is a correct way to communicate your value to your customer. We can help you send the correct message. 
That being said, we're actually human and will take the time to talk to you about your products and your goals. Helping you grow your brand is our job, if you need some help just ask 🐄💜