Regular price
Sale price
$0.00
Unit price
per
Sale
Sold out
Branding your business is more than getting a logo, It's managing your business professional ✨appearance. 

Brand marketing is making 🧠mindful decisions about your visual appearance, 🎵tone of voice, and 🌎entire customer experience. It makes your marketing easier, because you'll have guidelines to follow. It makes marketing more effective, a strong brand gets remembered longer and shared more often.

Already started branding your business? Maybe you're just now thinking about implementing your own brand strategy. 🤯Checkout this freebie!

🐄InkCow put together this 📔guide so you can organize your existing brand assets and see what you might be missing. It has a file checklist, and has resources like free software that you can use to make you own logos or find your fonts.

Create your brand kit so every time you get anything printed, need to make social media posts, hire a social media person, or get merch made you always look good. A brand kit is a rule book to keep your business looking good😎.

Share
Durability

depends on your device I suppose
Delivery Time

File should be immediately available after checkout
Return policy

We'll refund 100% the purchase price of this free EBook
View full details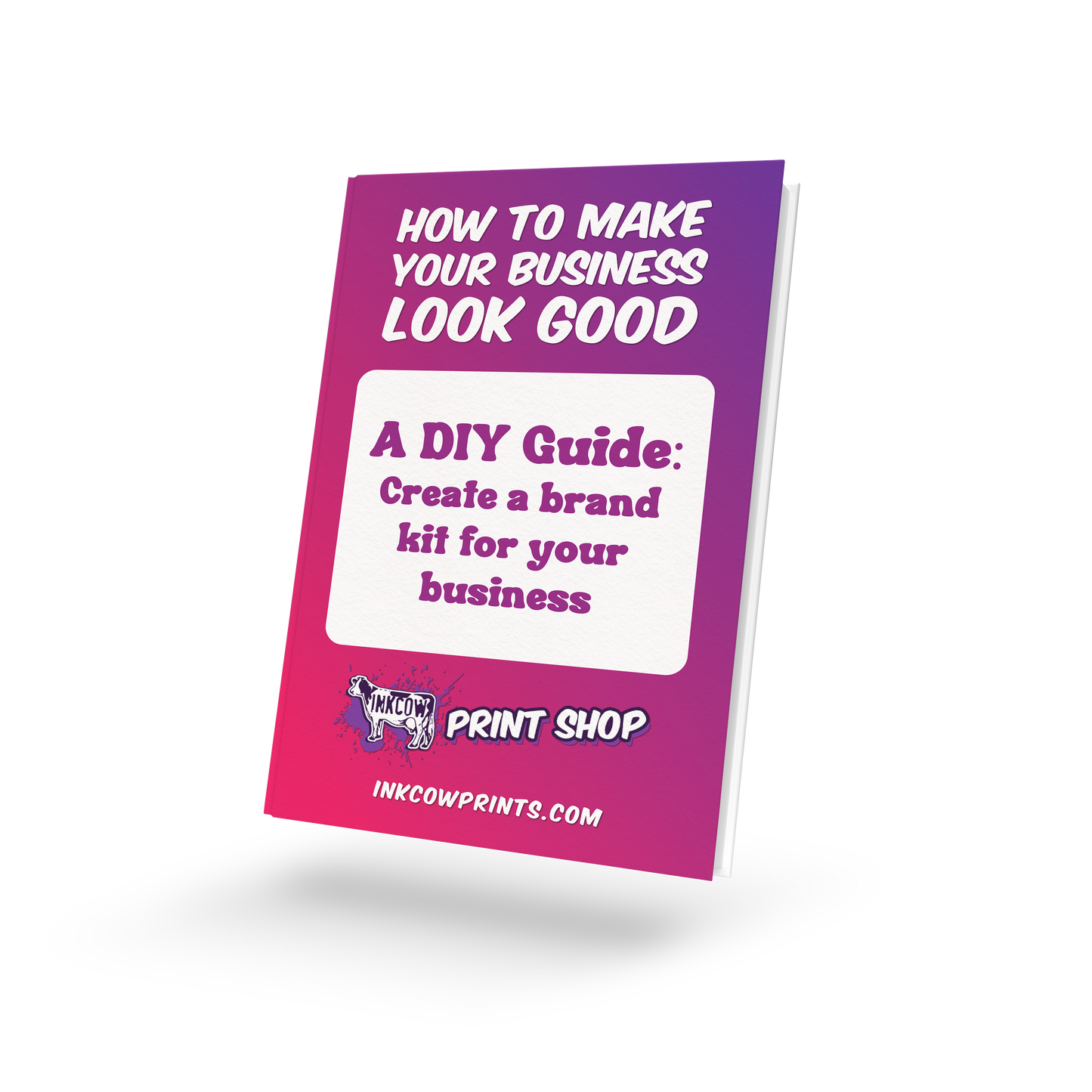 Easy Custom Branding
1. Place your ORder

Choose products you want

designed for your business.

2. Approve your design

Approve your digital proof

or request changes.

3. Recieve Your Prints

Get your prints and brand your business!